OPP hosts ETPG conference
OPP hosts ETPG conference
The European Test Publishers Group's 25th Annual Conference takes place in Oxford, 24-26 June
Hosted by OPP, the 2015 conference features a range of speakers, discussions and social events.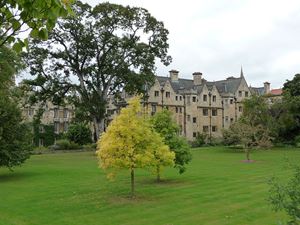 This year's conference will look at the past, present and future of the test publishing industry. OPP Chairman Robert McHenry, President of ETPG in 2015, will chair a panel discussion looking back over the events of the 25 years since ETPG was formed.
Current industry issues will be examined, including copyright abuse. Robert will look to the future, examining how technology is currently transforming testing, and how this trend will continue in the future.
There will also be a talk on 'serious gaming', looking at how test publishing can learn important lessons from the gaming industry.
The ETPG 2015 conference takes place in the splendid setting of Oxford University's Merton College.