MBTI PIR and Core Character Cards in French
MBTI PIR and Core Character Cards in French
A French language version of the MBTI® Personal Impact Report (PIR) is now available from OPPassessment
We have also produced a French version of the Core Character Cards.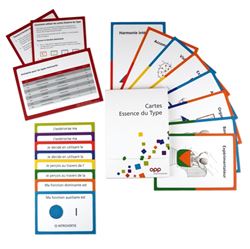 The PIR is the most comprehensive and all-encompassing MBTI report available, supporting a comprehensive development experience by applying MBTI type knowledge to eight key development areas. It gives practitioners a great tool for coaching sessions, and for reinvigorating an individual's development journey.
The Core Character Cards, available for the first time in French, help practitioners explain type dynamics to their clients with ease and impact. The cards provide an engaging and interactive way for someone to discover their own dominant, auxiliary, tertiary and inferior functions.