EG2015 - HR can change the world!
1502 EG2015 HR can change the world
OPP is one of the sponsors of EG2015, and will be exhibiting at the event on 12 March
The 15th annual HR Grapevine event brings a unique line up of Board, Executive Committee and HR business leaders to the heart of London. It has become a much-anticipated and popular event in the UK HR calendar.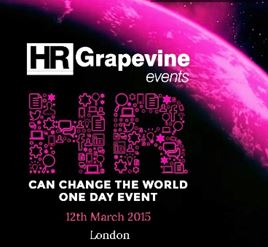 Come and find the OPP stand and talk to our knowledgeable team about our solutions for team, resilience, selection, conflict, communication and leadership.
Visitors can also listen to and join in the "How HR can change the world" debate, and learn from organisations that have grown and succeeded in this ever-changing and competitive world.
As the EG2015 website says: "Whether it's the way HR helps to shape the strategic agenda, optimises technology and learning, or as a function of how it plans for a future no-one can predict. Whatever the challenges, without HR there is no future for business".
EG2015 kicks off at 08:45 on 12 March at the Brewery, 52 Chiswell Street, Moorgate, London.