OPP presents coaching insights at EMCC Conference
OPP presents coaching insights at EMCC Conference
The annual EMCC mentoring and coaching conference takes place in Venice, 20-22 November
OPP Principal Consultant Alice King will be talking about a unique development programme, in which OPP has taken a leading role.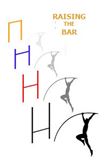 The OPP-developed programme, unique in its field, is all about the development of future generations of elite, high-achieving individuals. Drawing on executive, sports and business psychology and coaching, it has relevance to many other corporate and private industries both in terms of individual and team success.
Alice's session, offering insight into how the programme works, shares the stage with a diverse range of presentations, all with the theme of "raising the bar".
The 21st Annual Mentoring and Coaching Conference takes place at the Molino Stucky Hilton Hotel, Venice, Italy, on 20-22 November 2014.