MBTI Conference in Stockholm
MBTI Conference in Stockholm
OPP training partner Assessio hosts annual MBTI® conference on 15 October
The inspiring programme features case studies, cutting edge research, a workshop on managing stress, and insight into how the MBTI works in different cultures.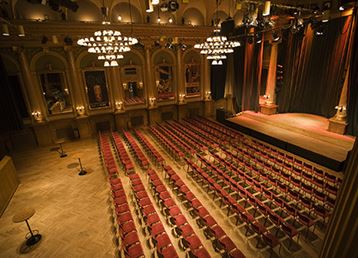 Judging by the packed programme and the buzz from previous years' events, it promises to be a great day of MBTI-based insights, information and networking. OPP's head of R&D John Hackston will kick off the proceedings by looking at global trends in HR and leadership.
Full details can be found here (interested parties can register from this link). Haste is highly recommended, as the event was fully booked last year.
The conference takes place October 15 2014 at Nalen, Regeringsgatan 74, Stockholm (and very impressive it is too – see photo above).
Assessio is one of OPP's training partners. They are the leading distributor of psychometric tests in the Nordic region, with a consulting organisation that focuses on Human Capital Management. The company has a long history developing research-based tools for the selection and development of personnel.