MBTI Users Conference 2014 in Dubai
MBTI® Users Conference 2014 in Dubai
This year's conference is titled Developing Talent for a Stronger Future – With a Distinctive Focus on Myers-Briggs Use in the Middle East
The conference, organised by US test publisher CPP, features a wealth of speakers, including keynote presentations from internationally renowned type experts Linda Kirby and Nancy Barger.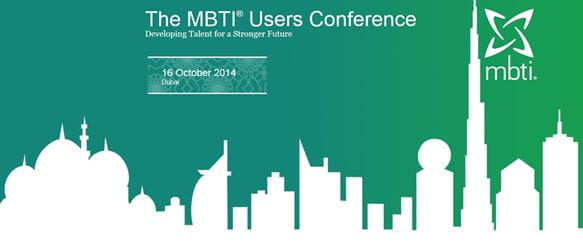 Both Linda Kirby and Nancy Barger are prolific writers on the subject of type and the MBTI process. (Their books The Challenge of Change in Organisations and Work Types were recently nominated as two of the "20 books about MBTI and type that you can't afford to be without" in the OPP blog Personality Matters).
Delegates to the MBTI Users Conference 2014 will be able to choose from three tracks – the Basics, Advanced MBTI Applications, and Education Excellence in the Middle East. The sessions cover many areas, including:
Best practices using the MBTI instrument in the Middle East and across the globe
Advanced training and skills essential for MBTI practitioners
International insights and case study scenarios for putting MBTI type concepts into practice
New innovations for talent development and change initiatives
This is the first time a CPP conference has been held in the United Arab Emirates. It takes place 16 October 2014 in the heart of Dubai's financial and shopping district, notable for its sky-scraping modern architecture.