Waitrose on the move with the MBTI
Waitrose on the move with the MBTI®
Award-winning retailer Waitrose applies the MBTI process to tackle change and development.
It's been a great year for Waitrose, with an expanding high street presence and a string of 'best supermarket' awards.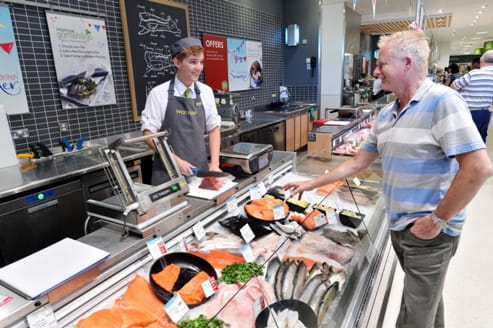 Out of the headlines, but very much in the company's spotlight, the MBTI framework has been helping to define the way forward for the business in such areas as branch relocation and leadership development.
Relocation is always a tricky issue. It's not just about bricks, mortar and stock - the main impact is felt by employees, adapting to a new work environment and changes to the daily commute.
"The MBTI Stress Management Report was invaluable in helping my team understand themselves and, just as importantly, each other", commented the Branch Manager after the move to the new branch. "It also provided them with indicators of what to look out for in stressful times. All of my leaders commented on how accurate the reports were and how well they were brought to life by the facilitator. The day spent with the MBTI really helped with our very successful relocation".
OPP has published two new case studies detailing the role of the MBTI process in Waitrose's efforts to reach ever greater heights. Find out about the trials and triumphs of the Waitrose branch relocation here; and see how the MBTI informed Waitrose leadership development here.
Waitrose is part of The John Lewis Partnership. With 300 branches nationwide, the supermarket is a household name in the UK. It was recognised in Verdict's Consumer Satisfaction Index 2013 as Best Food & Grocery Retailer for the eighth year in a row. It was also named Best Supermarket in the 2012 Which? supermarkets survey, for the fourth year running, and was awarded Best Supermarket in the Good Housekeeping Awards 2013.