MBTI Personal Impact Report + Myers-Briggs App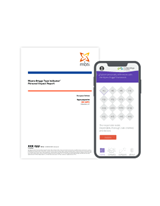 AP0003
MBTI® Personal Impact Report + Myers-Briggs® App
Enhance MBTI report insights with this money-saving bundle
The Myers-Briggs App is the portable guide to MBTI type and complements use of the MBTI Personal Impact Report by supporting everyday use of personality insights.
This money-saving bundle includes one administration of the MBTI Personal Impact Report and one license for the Myers-Briggs App for one user.
Before you buy
Be sure users meet app compatibility requirements. The app is designed for:
iPhone 7 and above running iOS 10 or later
Smartphones running Android 6.0 or later
No refunds/exchanges due to the product format.
Other Money-saving MBTI Report + App bundles