FIRO-B EDS
Data update
Revised resource keeps FIRO-B practitioners up to date
Second edition of the FIRO-B European Data Supplement out now
A revised and updated version of the new FIRO-B European Data Supplement (EDS)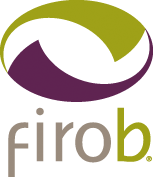 is now available.
The updated EDS includes data on the reliability and validity of the FIRO-B questionnaire drawn from a sample of almost 50,000 people across seven different languages – Danish, Dutch, English, French, German, Spanish and Swedish.
Qualified FIRO-B practitioners can download the updated supplement for free.
Upcoming data updates from OPP include MBTI Step I and MBTI Step II.