OPP business psychologists out and about
OPP business psychologists out and about in October 2015
OPP Consultancy is working with a 20,000 strong community pharmacy network
There's another varied and interesting week of OPP consultancy work ahead, from enhancing self-awareness for a pharmaceutical company to developing interview skills for a financial services organisation.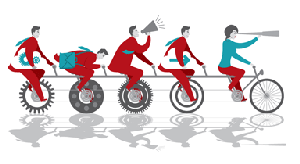 This week OPP consultants are delivering a team event for 13 participants from a large community pharmacy network. The event is designed to:
increase self-awareness and awareness of others within teams
enable greater collaboration and openness
help the team consider how best to use their experience and knowledge to meet their goals
generate commitments to action.
We'll also be continuing our work with a London-based pensions provider, running an interview skills workshop for their management team.
Our long-standing work with the Church of England's Westcott House training college in Cambridge continues this week too. We are working with people just starting their training, to help them work together better as a group. We're also supporting those about to start their ministry in the community by helping them think about how their personality impacts leadership style.