Macmillan Cancer Support praises MBTI sessions
Macmillan Cancer Support praises MBTI sessions
Macmillan Cancer Support has been working with OPP to coach NHS GPs, using MBTI® insights
GPs need to develop their leadership, communication and influencing skills in order to become champions of cancer services and support.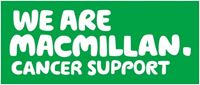 "The sessions stretched the GPs in a way they have never been stretched before on an L&D programme", says the Senior Macmillan Development Manager that OPP worked with. "It was very successful. They found it uncomfortable, a very unusual thing for them, and they appreciated that opportunity.
"I'm absolutely delighted with the programme OPP came up with. It went down really well with the GPs. The reflective learning groups were particularly effective. They worked just brilliantly."
Macmillan Cancer Support's goal is to reach and improve the lives of everyone living with cancer in the UK. By sending large numbers of GP advocates back out into the community as cancer support experts and ambassadors, that aim has an ever greater chance of being fulfilled.
Find out more in our Macmillan Cancer Support case study.