Team Typies bring Step II team insights to life
Team Typies bring Step II team insights to life
Latest fun type resources help MBTI® Step II practitioners explore team identity
Team Typies build on the visual presentation of individual Step II profiles provided by Personal Typies, to display team attributes. They combine Step II profile data from team members, and reflect the results in a 'Team Profile' and 'Team Flipside' graphic, as well as providing Step II practitioners with other free-to-download resources.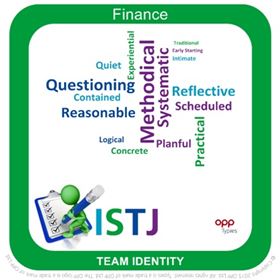 Team Typies help to visualise a team's personality through insights provided by the MBTI Step II assessment. They give practitioners even more ways to engage with end users and develop the applied use of MBTI type in the workplace.
These new resources combine iconic Typies™ imagery with word clouds that cleverly bring together individual team members' MBTI Step II data. But Team Typies provide more than just a badge to celebrate team strengths – the Team Profile is balanced by a Team Flipside that allows practitioners to explore where teams could develop strategies for improvement.
Another great feature of the Team Typies application is Team Profiles. This plots team members' scores on each facet, supporting practitioners in creating and delivering high impact team exercises. Facet Profiles show the spread of team members' scores across each of the four dimensions of type, while Application Profiles allow practitioners to visualise scores that most affect common business challenges – supporting the exploration and application of the MBTI framework in everyday situations.
Like the Typies and Personal Typies, Team Typies are free to download, print and share.
Team Typies are currently available in English, with the facility to create them in other languages coming in April 2015.