Group feedback kits now available in French
Group feedback kits now available in French
Resources for French-speaking practitioners receive a further boost with this addition to our growing portfolio of French practitioner materials
The feedback kits offer practitioners a range of fun and insightful type-based tools that liven up group sessions.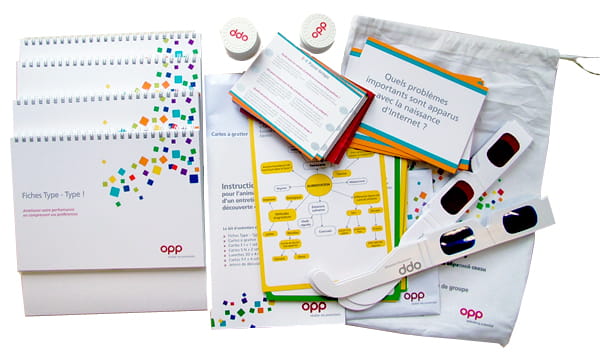 These off-the-shelf kits help practitioners introduce preferences and provide the tools to run short, memorable exercises. Each kit contains materials for four participants, including Fiches Type - Type ! (Flip A Type Tip), preference pair cards, 3D exercises and more.
More information on these and other French language materials can be found on the OPP French website.
Product code: JTFR0720