OPP presenting 8 papers at DOP Conference
OPP presenting eight papers at DOP Conference
OPP's Research and Development team will be busy this week at the British Psychological Society Division of Occupational Psychology (DOP) annual conference in Brighton.
The theme of this year's conference is "Investing in the Future". As in previous years, the event provides a platform for research, discussion and positive change within the occupational psychology profession.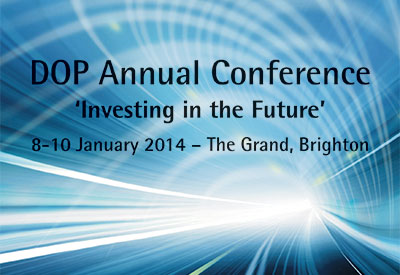 OPP's diverse papers cover the following areas:
Age and Job Characteristics: the role of personality
Emotionally unstable? It spells trouble for work, relationships and life
Evaluating training effectiveness and Return on Investment – a practical guide
Measuring the impact of training and development workshops: an action orientated approach
Predicting performance from personality: fewer factors produce feebler forecasts
The five-factor model of personality – all we need?
The Goldilocks principle – too much, too little, or just right?
What maketh a manager? Differences in culture and personality across four countries
In addition to all this, OPP's Learning Design & Delivery team will be running a 16PF workshop at the event.
The BPS DOP conference takes place 8-10 January 2014 at The Grand, Brighton.