MBTI Step I questionnaire now available in Turkish
MBTI® Step I questionnaire now available in Turkish
This brings the total number of MBTI Step I languages available on OPPassessment to 15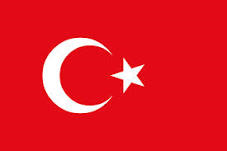 With Turkey named as one of the MINT group of booming world economies, the availability of this questionnaire reflects a growing interest in the MBTI process amongst the Turkish business community.
Far more than just a personality questionnaire, the MBTI assessment provides a common language for understanding and describing interpersonal differences. This makes it a highly effective tool for addressing ongoing development in organisations across the world.
Note: MBTI reports have not yet been translated into Turkish. Practitioners using the Turkish Step I questionnaire will still need to order reports in other languages. For a full listing of online language availability of questionnaires and reports click here.