Cultural change in the banking industry?
Cultural change in the banking industry?
Regulatory measures and sanctions alone won't deliver a healthy, functioning banking sector, says the CIPD.
A recent report from the CIPD (Chartered Institute of Personnel and Development) has welcomed proposals by the Parliamentary Commission on Banking Standards to change certain practices in banking.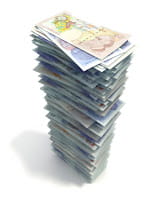 At the same time, the report, Employee Outlook: Focus on rebuilding trust in the City, emphasises that such changes are insufficient in themselves. Measures such as deferring bonus payments and jailing senior bankers for reckless misconduct are necessary, but will not, unassisted, change the culture of the industry.
The CIPD highlights the need for improved leadership, from executive board to the frontline, as well as a greater focus on training and development and more opportunities for staff to be consulted. It concludes that only then will there be a real chance of changing the culture of banking.
Peter Cheese, CIPD Chief Executive, underlines the problem:
"Banks need to re-evaluate their core purpose and the values which should define their behavioural expectations and norms… Employees need to be able to understand and relate to the purpose and values at every level. This needs to be reinforced through how leaders and managers behave on a daily basis and how they are recruited, managed, developed and promoted. If we define corporate values in practical and meaningful ways, we can define organisational cultures that are truly values-driven and which are lived, breathed and consistently reinforced through actions and behaviours day-in, day-out, from top to bottom."
So the key to fundamental change lies in developing trust and changing attitudes. OPP's long track record providing this kind of transformational development to financial sector clients, such as CapGemini and Ernst & Young, makes us well placed to meet this challenge. Whether working with developing graduates or shaking up senior management teams our robust psychometric tools and expert facilitators have a solid track record of delivering the kind of positive development necessary to support this eagerly awaited cultural change.
Read the full CIPD press release here.