Exploring mid-life transitions
Inspiration session by Gil Parsons
An essential session for MBTI practitioners and coaches working with individuals in their 40s, 50s and 60s (or who are in that age range themselves). We will explore life-long Type development and key aspects of Jung's thinking about the development of the Self that are outside the scope of MBTI foundation training, including:
accommodation and development of a persona in the first half of life

the experience of midlife "liminality": the discomfort related to standing on the threshold of a new phase

the re-emergence of the third and fourth functions in the second half of life.
You'll gain an understanding of common coaching issues at different life stages, and will receive a workbook to support your own exploration of the material we cover.
About Gil Parsons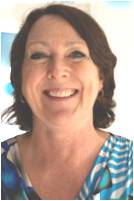 Gil Parsons
is a member of the European qualifying faculty and is responsible for the excellence of Step II training. She is a highly experienced executive coach with extensive experience of using psychometric instruments for research, recruitment and assessment, self development, career guidance and team building. Gil has worked with very senior leaders from a range of industries spanning both the public and private sector. She is a Lead Consultant at OPP and also supervises the practice of other coaches.