Introduction to Type and the Eight Jungian Functions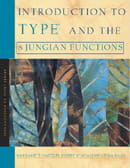 MB6199
Introduction to Type and the Eight Jungian Functions
Covers careers, communication, leadership, change, conflict and more.
This booklet focuses on the eight Jungian functions and allows a deeper more dynamic application of MBTI results. The eight Jungian functions model explores the two mental functions dichotomies (Sensing, Intuition; Thinking, Feeling) and focuses on the differences between the extraverted and introverted expressions of each. The booklet starts with a clear description of the eight Jungian functions, then looks at applications of these functions and lastly looks at how to conduct a team analysis using these functions.
Related products
Apply MBTI insights to other common challenge areas.