Introduction to Type and Communication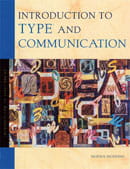 Introduction to Type and Communication
Enhance workplace interactions with the MBTI
Clear all communication channels using personal preference insights.
Why it's useful
With today's emphasis on team-based and collaborative management and decision making, communication can make or break an organisation. Understanding, appreciating and accommodating individual differences in communication style will enhance the effectiveness of your professional interactions.
This booklet provides a concise overview of communication skills and strategies, practical tips for communicating with others, and developmental tips for each of the 16 MBTI® types, as well as an introduction to differences in communication styles.
Who it's for
Introduction to Type and Communication is for trainers and practitioners working with groups and individuals to enhance interactions through effective communication.
What's inside
A brief introduction to preferences and type dynamics
Communicating with Type in Mind – communication differences for each of the preference pairs
Communication and Dominant Functions – getting over the misunderstandings that can arise between individuals with different dominant functions
Communication Styles of the Sixteen Types – key elements of effective type-based interaction
Related products
Add impact to your next communication training with these other resources