FIRO Group feedback session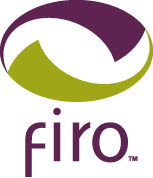 EVEMAR010
IE FIRO Group feedback session
Buy the report, get the feedback for free
If you're interested in improving your personal relationships and professional performance, join us for a FIRO® group feedback session where we'll take you through what your FIRO® Interpretive Report for Organisations can tell you about how you tend to behave towards others, and how you want others to behave towards you.
Where?
Clayton Hotel Burlington Road, D04 A318 (map)
When?
Friday 28th September
08:00 - 11:30
Who?
HR professionals who want to learn more about the tool, business owners who want to understand the benefits to their organisation, managers who want to develop their professional career, business coaches who want to add a new lens to their interactions and more.
What do I need to do to join? 
Register now (link off to Eventbrite) on Eventbrite, pay for your report and join us on the day!