How to deliver MBTI team events
How to deliver MBTI® team events
All the materials and expertise needed to run MBTI team workshops
This workshop will equip you with the necessary skills and knowledge to run team events using the MBTI Team Report.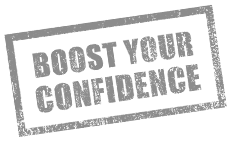 The Myers-Briggs Company's experienced psychologists have designed the event to improve team performance by examining both team and individual strengths and blindspots. We've created options within the workshop to enable you to address more specific issues such as problem solving, conflict or communication.
In order to get the most from the workshop, you should submit your MBTI best-fit type before the course, otherwise you will need to work with sample materials rather than personalised reports.
1 day (Equivalent to 6 CPD hours)
The practical skills to deliver Tuning Team Performance, a dynamic full-day end user event. Tuning Team Performance enables people who work together to develop and learn about their strengths and blind spots.
By looking at how personalities vary within teams, you'll enable people to look at team dynamics constructively, giving valuable insight into how a team can develop more effective working relationships within the business and with key stakeholders.
How to use the information in the MBTI Team Reports to put team performance in the spotlight and address specific issues
The Tuning Team Performance workshop breaks down end user learning into the following sessions: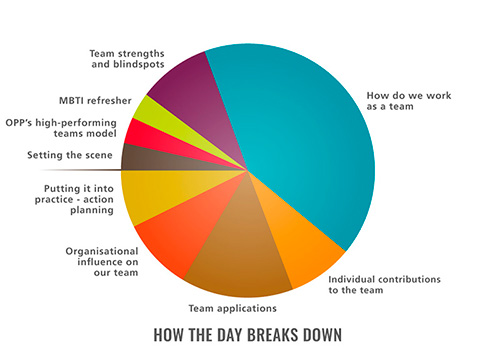 The course incorporates interactive exercises during the day which replicate those that you will use when running your own workshops. You will also receive your own 'MBTI Team' and 'Facilitator' reports, enabling you to 'walk through' and familiarise delegates with other aspects of the course.

Centred around the MBTI Team Report, the workshop is a proven way to impact team performance with your own organisation or clients
Builds on existing MBTI knowledge
Helps you learn how to facilitate an MBTI team event through experiencing exercises yourself with other delegates
Saves you time as we've already done the hard work of creating the workshop – and you can be confident that you're getting a tried and tested workshop from the MBTI experts
You will receive the following materials:
An MBTI Step I Team Report, personalised for you as a team member
The facilitator report for your 'team' (for the purposes of the workshop, the 'team' is made up of the delegates)
Facilitator notes, a PowerPoint slide set, a materials list and other handouts to run the workshops
Samples of all materials that the final team members will receive (eg planning worksheets, timetables)
MBTI qualified practitioners
Filter by date:
Select courses starting between
Filter by location:
Calendar
Select courses starting between