Coaching for Business
Executive coaching courses
COVID-19 update
Unfortunately all in-person training courses are on hold. Our priority at this time is to do what we can to keep our employees and customers safe by following government and NHS advice.
Many of our programmes are now being run virtually. Please check our training calendar for details or contact us if you have any questions.

Short, high-impact coaching skills training combining theory, practice and feedback
Become a more effective coach and add extra value to your work! Our hands-on, four-day coaching for business course explores different coaching models and provides the theory and opportunity to practise new coaching skills, with detailed feedback from experienced coaches.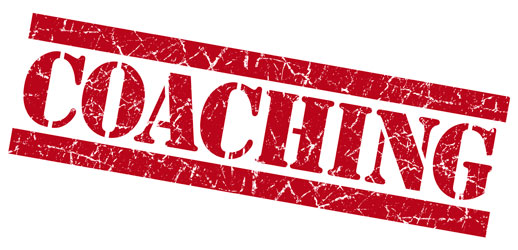 This coaching skills course combines ideas from renowned theorists with intensive practical sessions, enabling you to develop a coaching approach that applies psychological models to practical business challenges. It gives you the theory behind various coaching styles, enabling you to try out the techniques as you learn them and then practise them in a coaching setting.
You will receive detailed feedback on your coaching skills and how you applied the coaching models you have been learning. The period between parts one and two of the course gives you time to practise in the workplace before returning to review your learning and acquire knowledge of further coaching models and approaches.
Upon completion of the course you will be awarded a certificate to mark your newly acquired expertise.
Cost
£2145 + VAT per delegate + trainer expenses
Theories and psychological models that can be applied to coaching:

Cognitive behavioural
Gestalt
Psychodynamic

Systems
The importance of supervision and how to use it effectively
How to analyse your own coaching skills and how to improve them
The course was excellently facilitated, relevant and practical. The trainer was very knowledgeable, experienced and highly skilled, offering many insights and clarifying issues. The tools and literature for continued development were very good.
Danny Hannah, People Development Adviser. Sheffield Hallam University
This practical workshop explores the theoretical models that underpin different approaches to job coaching. It provides professional development in an eclectic and engaging way, combining an introduction to some of the most powerful psychological theories and models used in executive coaching with intensive skills development sessions. The tutors will observe the practical sessions and provide developmental feedback.

Delivers detailed feedback on your coaching skills, unlike many other courses
Offers a highly practical programme that helps the theory 'come alive'
Provides the opportunity to practise coaching skills in a safe environment
Helps make sense of coaching models, with the immediate opportunity to try out different coaching styles
Gives you the chance to develop skills and learn techniques applicable in a business setting
Includes sessions of coaching from fellow participants.
HR managers
Line managers
Team leaders
Coaches
The course is suitable for people who already have some coaching experience