Ditching the kitchen and boosting the boardroom
Posted 08 Mar 2012 by Penny Moyle, CEO at OPP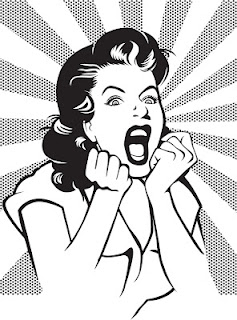 Today is International Women's Day!
The topic of women's performance and progression within the business world was brought back into the spotlight with the launch of Lord Davies' report last year. In this report, Davies called for a target of 25% female representation on boards by 2015.
However, the rate of change needed to get anywhere near this target is painfully slow. Figures suggest that it will be another 73 years before we reach gender parity, and currently only one in seven of board members at Europe's top firms are women.
The European Commission has just opened a consultation proposing that mandatory quotas be introduced to ensure that businesses include women at the highest levels, citing a "glass ceiling that continues to bar female talent from getting to the top". But what exactly does this glass ceiling consist of, and who is its arbiter? Are women at the highest levels suffering from simple discrimination, or are there more complex factors at play? And crucially, how can people within organisations take concrete steps in tackling the problem?
Kinexa's Ines Wichert has suggested that in order to maintain a steady pipeline of female senior leaders, organisations need to look at what happens to women's careers at the middle-management level. This 'make-or-break' period in a woman's career typically coincides with the moment she starts a family – and is seen as the primary care-giver for her children. Gender stereotypes abound on the other side of the coin, as men are still perceived to be a 'safe' choice of senior leader, and may not be supported or encouraged in playing an equal part in raising a family.
It may therefore be that other legislative measures, such as more equal access to parental leave, will be a more effective way of ensuring that women as well as men gain the experience during the 'make-or-break' period needed to be promoted later.
Additionally, recent research from cognitive testing company Ebilities may shed more light on the components of the 'glass ceiling'. In their study into how people assess their own levels of cognitive ability, they found that male respondents were more over-confident than females. This evidence suggests that men may over-estimate their competence in the workplace – something that is also corroborated by studies that use 360-degree feedback to compare actual and perceived performance levels. Accurate self-perception has strong business benefits, as the research shows that people who are liable to over-estimate their ability will often select the wrong answers to problems. Conversely, someone who has a realistic appraisal of their own performance is likely to make better, more inclusive decisions, and to manage more collaboratively.
This tendency towards over-confidence in men gels particularly well with success in interviews. Our experience shows that many organisations shy away from using psychometric assessments at very senior levels, despite having assessment-centred their graduate recruitment pool to death. Could it be that in this respect they are somehow colluding in an 'old boy's network' approach to senior recruitment? Perhaps psychometrics have a role to play in strengthening senior teams too. Using rigorous job analysis and competency-based selection allows organisations to properly understand the individual, rather than superficial qualities such as gender that might boost a tokenistic quota.
Using truly objective selection methods can help companies onboard the right people – regardless of their sex. Ultimately, breaking the glass ceiling may be a case of persuading organisations that when it comes to their senior leaders, personality is a much greater performance differentiator than gender.