OPP at the BPS DOP annual conference
OPP at the BPS DOP Annual Conference
Delivering insight to the Division of Occupational Psychology's Annual Conference, 6–8 January.
OPP psychologists will be taking centre stage again this year at the BPS DOP Annual Conference, presenting four research papers and running a workshop on emotional intelligence.
Head of Research John Hackston, Lead Consultant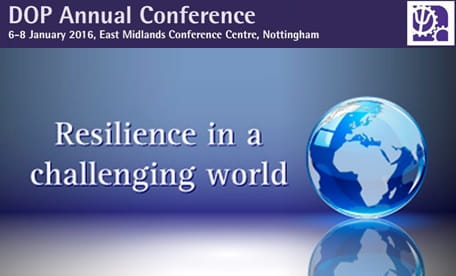 Pamela Haering-Das, and former Principal Consultant Rob Bailey, are contributing to a packed programme with the following sessions:
January 6
Developing your emotional intelligence with the EJI instrument (workshop) – Pamela Haering-Das and John Hackston
January 7
Competency validation: getting the right data – Rob Bailey
What is normal? Selecting and developing personality norm groups – Rob Bailey
January 8
Personality and the work environment: how well do we fit the modern office? – John Hackston
Putting the evidence into practice: applying the results of a validation study – John Hackston
In addition to these presentations, OPP has an exhibition stand at the event and will be demonstrating the latest tools and resources.
The conference runs from 6–8 January at the East Midlands Conference Centre, Nottingham, and you can read more about it on the BPS website.