New MBTI and TKI eBooks now available
New MBTI and TKI eBooks now available
To continue to meet the demand for electronic versions of OPP books, we're pleased to announce that four new eBooks have just been published.
With our four latest electronic titles – Introduction to Type and the Eight Jungian Functions, Introduction to Personality Differences, MBTI Activity Series: Exploring Decision-Making Styles, and Introduction to Conflict and Teams – we now have 85 English-language eBooks, some of which are available in more than 10 different languages.
Find out about each new eBook below: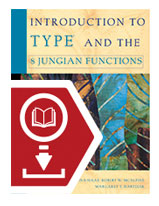 More information about OPP eBooks
If you work in a paperless office or you work remotely, or you just have a tendency to lose or misplace hard copies of the books you need, our eBooks are a great solution – they contain exactly the same information as the print versions. Why not see which other eBooks are available in the OPP shop?
Books and other support material, including exercises and customisable datasheets, can be found in the Practitioner resources section of the OPP Knowledge Centre.