OPP at BPS DOP conference 2016
OPP at BPS DOP conference 2016
Attend an Emotional intelligence workshop and become EJI qualified!
Our latest research and insights will be also discussed at next year's British Psychological Society Division of Occupational Psychology (DOP) conference in Nottingham.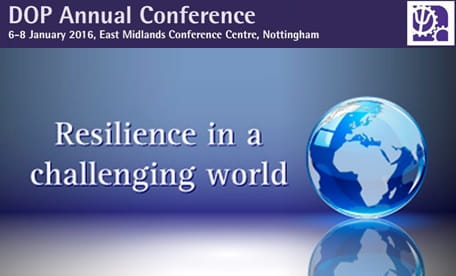 The Conference will focus on the role of Occupational Psychology in enabling people and organisations to respond to the demands of today's fast-changing world, and develop the resilience and agility to face this challenging environment and work towards a more sustainable future.
OPP's contributions to the programme are as follows:
Developing your emotional intelligence with the EJI – workshop: get EJI qualified!
Personality and the work environment: how well do we fit the modern office? Describing the results of OPP's survey into personality differences in attitudes to the office environment.
Competency validation: getting the right data. This paper looks at a variety of issues encountered when attempting to demonstrate the validity of competency assessment.
Putting the evidence into practice: applying the results of a validation study. A case study poster presentation describing the appeal and benefits of an evidence-based selection process.
What is normal? Selecting and developing personality norm groups. This session will share research findings, encourage debate, and put questions to researchers and publishers of psychometrics.
The DOP annual conference takes place 6-8 January 2016 at the East Midlands Conference Centre, Nottingham. #dopconf