Psychologist access policy for 16PF, EJI and CPI tools
Psychologist access policy for 16PF, EJI and CPI tools
Holders of a master's degree in psychology may be eligible to use the 16PF®, EJI™ and CPI 260® tools
If you hold a master's degree in psychology that includes a thorough training in psychometrics, you will be able to use the 16PF, EJI and CPI 260 tools without taking further qualifications.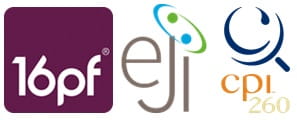 Our Psychologist access policy lists the necessary criteria.
16PF and CPI practitioners would normally need to be qualified in the use of that particular instrument (and OPP offers the necessary 16PF training and CPI 260 training, along with the BPS Test User, Occupational: Personality qualification required by anyone wishing to access the EJI).
The Psychologist access policy widens accessibility to include holders of a master's degree in psychology, if the course included a specialism in psychometrics.
To take advantage of this policy, applicants need to provide OPP with details of their qualification. For further information follow the links on this page.
You can also email us or phone us on 0845 603 9958 to arrange access to these, and other, OPP tools.