OPP at major industry event in Palm Springs
OPP at major industry event in Palm Springs
OPP CEO Penny Moyle and Chairman Robert McHenry are presenting at the 2015 Innovations in Testing conference
One of the world's foremost events in testing and assessments, the annual ATP Innovations in Testing conference takes place in Palm Springs, California, 1-4 March 2015.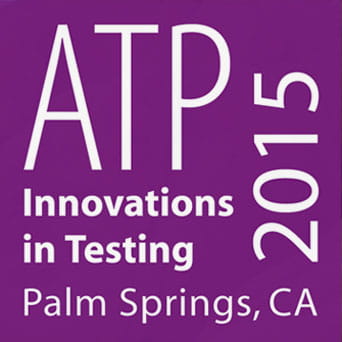 Penny's paper, co-presented with IPAT President Pamela Becker, is "International differences in personality: smaller than occupational differences". It centres on a study of differences across various language versions of the 16PF questionnaire, with the aim of seeing whether the creation of a single, international norm group for the 16PF might be possible.
The study results showed that versions of the questionnaire do not tend to differ due to translation issues, but due to cultural differences. However, these differences are small when compared with two other yardsticks: the Standard Error of Measurement and occupational group differences.
Robert is one of the presenters in the symposium "Envisioning Assessments in 2025", offering expert insight into how assessments might change over the next ten years. The session will cover such areas as new channels to market; the changing assessment role for expert assessors; neuroscience-driven assessment methods, taxonomy and test validation; the future of self-report assessments; and the demise of high-stakes testing for job roles.
Robert's co-presenters will be Jack Jones, VP, General Dynamics IT; Wayne Camara, SVP, ACT; and Alan Frost, Founder, OE Vision Works.
In addition to the "International differences in personality" presentation, Penny Moyle will also co-present a workshop, "Successfully Taking Employment Assessments into the Global Market Place."
Innovations in Testing 2015 is a presentation-packed showcase for innovation and exploration of best practices through wide-ranging presentations and case studies. The leading industry conference, it brings together assessment industry professionals from clinical, occupational, certification, licensing and educational practice areas.
ATP (The Association of Test Publishers) is a global, nonprofit organisation representing providers of tests and assessment tools and related services. ATP members are the leading publishers and assessment service providers in the testing industry, committed to encouraging international strategies which advance the position of the industry, its technology, and the science that supports it.