MBTI publisher CPP separates fact from fiction
MBTI® publisher CPP separates fact from fiction
Practical and fun CPP series seeks to clear confusion and correct misconceptions surrounding one of the world's most popular personality assessments
You can't always believe the horror stories of the press. When it comes to the MBTI assessment, CPP has set out to drive a stake through the heart of the more persistent myths.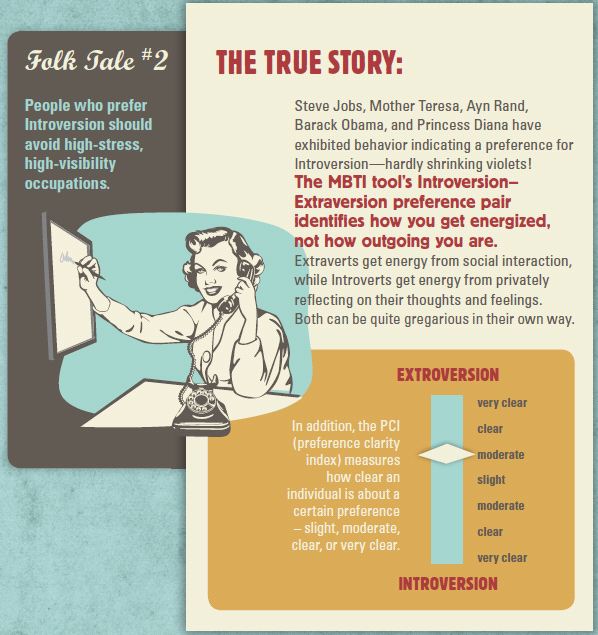 CPP, publisher of the Myers-Briggs Type Indicator®, has launched a campaign to clear up misconceptions concerning the MBTI assessment. The Myers-Briggs 'Folk Tales & True Stories' series will include articles, videos, infographics and more, all aimed at helping organisations and individuals make better use of the instrument's insights.
Folk Tales & True Stories will put right a lot of the folklore – such as why the MBTI process is not suitable for hiring or selection; how it is a vital part of the picture but not the whole story; and how the concept of type and preference doesn't confine you to any one occupation or working style.
The campaign underlines the tremendous amount of research that has gone into producing and continually updating the MBTI assessment – research that enables it to meet all standards for psychological and educational tests, and provide statistically reliable and repeatable results.
"With this initiative we hope to bring more attention to the fact that the instrument has withstood more than half a century of scientific scrutiny, and is one of the more robust tools on the market", says Rich Thompson, Director of Research, CPP.
Folk Tales & True Stories makes some serious points, but it also intends to have fun on the way. Fans and followers are encouraged to share their stories involving the MBTI tool on Twitter, Facebook and Instagram, using the campaign hashtag #MBTItypestory
The first infographics in the series are now available at www.cpp.com/pdfs/MBTI_myths_infographic.pdf