Southern Railway invests in OPP training
Southern Railway invests in OPP training
Train service operator Southern Railway buys season ticket for OPP tools
Southern will be continuing its development journey in 2014 with MBTI® Step II, and BPS-accredited Test User courses.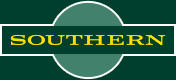 The new development programme begins in February, and will involve HR and Learning professionals from the company. Everyone is keen to get started – Southern has worked closely with OPP for a number of years, and is already a great advocate of the MBTI process.
Building on the rail operator's previous work with Step II, OPP has devised a bespoke Refresher Workshop for practitioners within the Learning team. The focus is on getting the most from the MBTI Step II process, in terms of one-to-one development and exploring best-fit.
The BPS-accredited training will feature the Test User: Occupational, Ability course, and the new Test User: Occupational, Personality (16PF). Southern is the first company to take on board this 16PF®-centred course, newly developed by OPP for existing MBTI practitioners.
The development programme has been fleshed out by OPP along with Southern's Mike Derrick, HR Business Partner, and Zoey Hudson, Head of Organisation & People Development.
"We're boosting in-house skills with the addition of the TUOA and TUOP qualifications", says Zoey. "We want to upskill our teams to further the organisation's development journey."
"The decision to organise the MBTI Workshop was a no-brainer", adds Mike. "We've been using the MBTI for a number of years, and were keen to brush-up on some of the areas of Step II that may have gone a little rusty. The MBTI is an embedded process in the organisation, and investment of this kind makes great sense from an ROI point of view."
Southern Railway, employing around 4,000 staff, is one of the busiest networks in the country. It provides train services on 414 miles of track in south London, East and West Sussex, Surrey and parts of Kent and Hampshire. Its 156 stations include London Victoria and London Bridge. On average, 446,500 passenger journeys are made on Southern services each day.