International Coaching Week - OPP at ICF event on 22 May
International Coaching Week - OPP at ICF event on 22 May
As part of International Coaching Week (21-25 May 2013), OPP will be exhibiting at "Challenge, Complexity, Chaos and Coaching!", organised by the International Coaching Federation (ICF).
To mark the occasion, we are offering 10% off our MBTI® Step II, MBTI Coaching and Management Development and MBTI Advanced Coaching courses, for anyone who attends this one-day event.*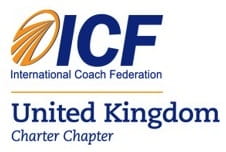 "Challenge, Complexity, Chaos and Coaching!" takes place on 22 May between 8am and 6.30pm at the Coin Street Centre, near Waterloo station in London SE1. It is being organised by the UK branch of the ICF in conjunction with Oxygen Insurance. The event presents an opportunity for professional coaches from the UK, Europe and beyond to connect, to find out about products and training, and "to help bring clarity to ambiguity, simplicity to complexity, and creativity to chaos in these challenging times."
Visit our stand on 22 May to find out more about MBTI coaching workshops and other OPP training courses.
*Note: the offer is only available to attendees of the ICF event on 22 May. To take advantage of the 10% discount offer visit our stand at the event and pick up a leaflet.
http://www.coachfederation.org.uk/professional-development/events/live/?id=45650