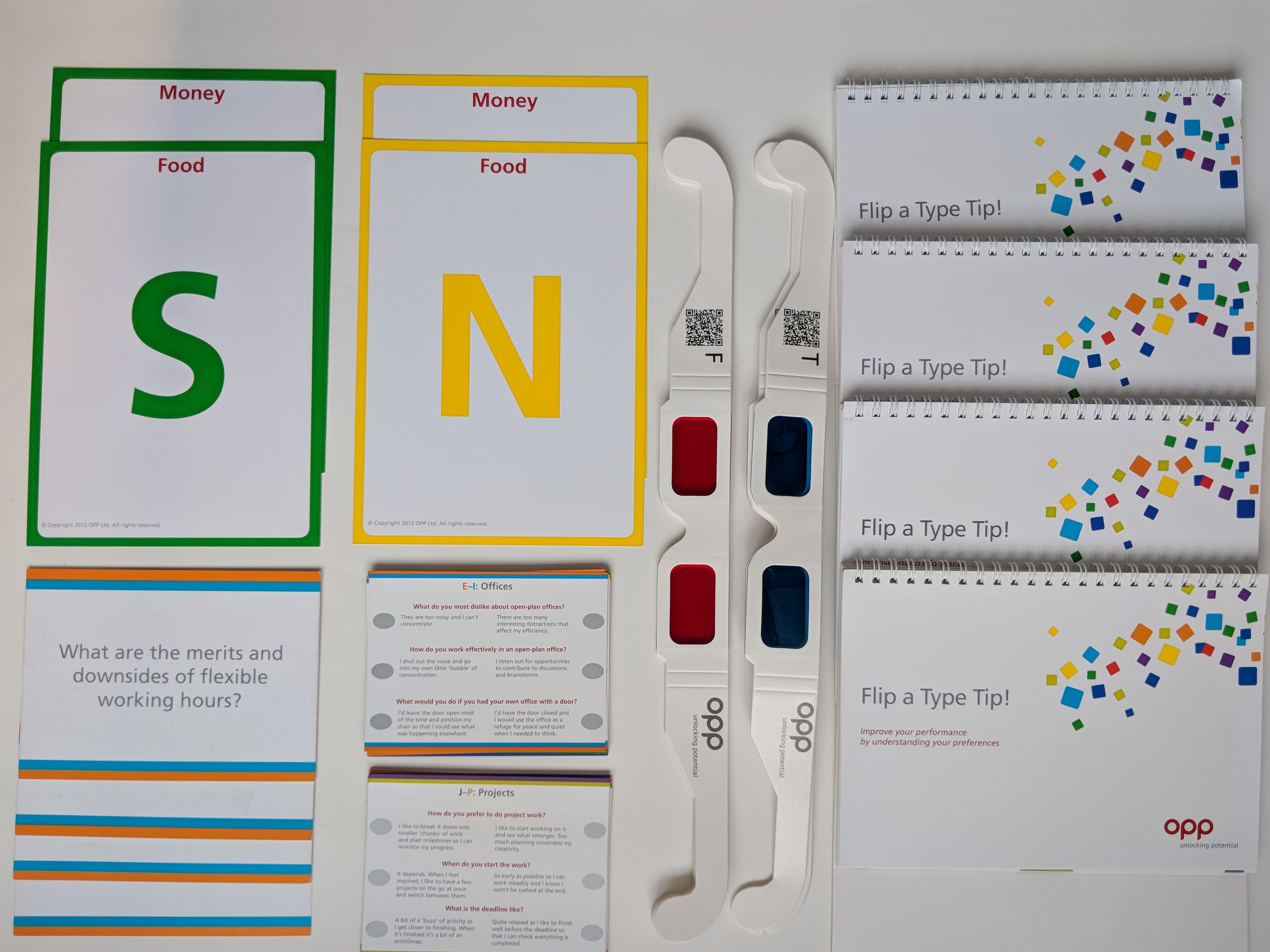 Group Feedback Kit
Introduce preferences and run short exercises
For type practitioners delivering group feedback, the Group Feedback Kit sets you up with all the tools you need to introduce preferences and run short exercises. The kit contains materials for use with four participants. It includes a Flip A Type Tip for each participant, so that they will leave your feedback session with the power and tools to use type every day at work.
Includes:
Flip a Type Tip x 4
Talk topic cards for E-I exercise x 1 set
Red glasses x 4
Blue glasses x 4
Cards for S-N exercise x 2 sets
Scratchcards x 2 sets (buy replacements)
As of May 2018, the contents of the Group Feedback Kit have been streamlined and the packaging has been reduced. This is part of an ongoing effort to reduce our impact on the environment, which has been reflected in a new reduced price for customers. As a result of this change, practitioners will need to supply their own modelling clay to complete the J–P exercise, and will need to supply their own tokens/counters for the E–I exercise.