Introduction to Type and Careers (Spanish) - eBook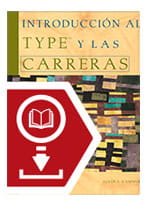 MBSP0045e
Introducción al TYPE Y LAS CARRERAS (Spanish) - eBook
Explore personality type and career matching
Review career options and increase job satisfaction using MBTI® type. The eBook format is ideal for working in virtual situations, delivering a pdf direct to clients.
Why it's useful
This guide to MBTIand careers helps people formulate answers to the fundamental questions "What do I want to do in life?" and "How do I get there from here?" The more we understand ourselves, the better our decisions will be and the more effectively we will be able to implement those decisions. This booklet guides people in taking practical steps towards achieving their goals.
Who it's for
The guide can be used by anyone who knows their MBTI type and is thinking about their career path – whether they need help getting to a known destination, or whether they need help defining their aspirations. Practitioners can provide clients with the guide as part of their career-themed MBTI sessions.
How to use it
Through interactive exercises and insightful type descriptions, this booklet shows how MBTI results can be used to find a career path that suits your personality and values, develop concrete career goals, and establish a realistic process to reach those goals.
What's inside?
The guide contains advice on how people of each MBTI type can explore and develop their careers
It provides tips on decision-making and setting goals, listing potential obstacles in the career development process for all 16 MBTI types
It can also help users increase their satisfaction with their present career