FIRO Group feedback session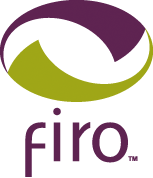 EVEMAR010
IE FIRO Group feedback session
Buy the report, get the feedback for free
Ready to go ahead?
Step 1: Book the time in your diary
Spaces are limited, and the experience is best when shared with others, so make sure you can definitely attend!
Step 2: Purchase the report and secure your place on the event
Simply click add to basket and follow the registration process. If you already have an account, please sign in. If you have any questions or problems, let us know.
Step 3: Fill in the questionnaire
We will send a link to the questionnaire to you within 2 working days. This should take around an hour to complete.
Step 4: Pick up your results at the feedback session
We strongly believe that understanding your results and how to make changes is crucial to your success. You will go through your report during the session as well as explore several exercise to deepen your understanding of your interpersonal behaviours and others.
Step 5: Start your own journey into self-improvement
Talk to us about the range of support we can offer to take your next steps and get the rest of your team involved.
Invite a colleague
This event will help you to understand how you can use our tools to support and develop your teams, but why not bring along a member of your team you think this insight would benefit?
Can't make the date?
If you'd like to know more about the FIRO framework, but can't make it on the date, simply get in touch and we will look into other options for you.