Type Dynamics in Action
Type Dynamics in Action
COVID-19 update
Unfortunately all in-person training courses are on hold. Our priority at this time is to do what we can to keep our employees and customers safe by following government advice.
Many of our programmes are now being run virtually. Please check our training calendar for details or contact us if you have any questions.

Practical applications of type dynamics in organisations
CPD for MBTI® practitioners: learn how to take type dynamics theory to the next stage, in such areas as MBTI and stress, dominant and auxiliary function and navigating midlife.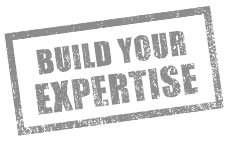 This Type Dynamics workshop enables MBTI practitioners to improve their Type expertise. It applies the theory in more depth, enabling a deeper understanding of how the MBTI preferences work together.
Upon completion of the course, delegates will be awarded a certificate to mark their newly acquired expertise.
2 days (Equivalent to 12 CPD hours)
Insight into the mechanics of type dynamics
The eight functions of type dynamics
How to apply type dynamics to communication issues
How to feedback dynamics to individuals and groups
Methods of understanding and exploring type development
Practical strategies for monitoring and managing stress
How to use type dynamics in teams
Through a number of interactive exercises, discussions and feedback sessions, delegates are given a deeper understanding of type dynamics.

Expert guidance and practice in introducing dynamics within feedback, coaching and team interventions
Strategies to diagnose communication issues and to suggest practical solutions to improving effectiveness
Insight into how to effectively apply Type Dynamics to personal development scenarios and team scenarios
Cards to help work out Type Dynamics
Binder containing descriptions of the dynamics of all 16 MBTI Types
Handouts and reproducible worksheets to apply Type Dynamics to different applications
Powerpoint slides to introduce groups to Type Dynamics
MBTI qualified practitioners
Join a public programme – see the calendar below to book on a course in the UK. Based outside the UK? Find your local training partner.
Hold or join an in-house training programme - can't find a date in our public schedule that works for you - or want to train several people within your organisation at the same time? Find out more about in-house training.
Filter by date:
Select courses starting between
Filter by location:
Calendar
Select courses starting between