Top OPP blog posts 2015
Posted 16 Dec 2015 by Penny Moyle CEO at OPP
I'm so pleased to see that visits to our blog have grown so significantly in 2015.

Thank you for all the great feedback and comments on LinkedIn, Twitter and Facebook. We've noticed that the most popular blogs are those that give you hints and tips for bringing the MBTI framework to life. So we have plenty more of these planned for 2016.

In the meantime, here are the 10 most popular posts from 2015: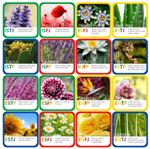 1. What plant Type are you?
What's Your MBTI® Type flower? This fun Type table shows each of the 16 Types re-imagined as colourful elements of the herbaceous border.

View the post and download the table
2. MBTI Icebreaker exercise
This icebreaker was shared by Stefan Oppitz and Thomas Lorenz from A-M-T and has been published in a recent book by Thomas Lorenz with Angelika Hӧcker. They kindly gave permission for us to share it.

Try the exercise for yourself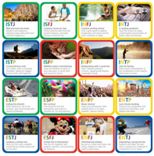 3. What's your MBTI Type holiday?
We often find ourselves dreaming of our ideal holiday – that prefect break. That might be why our holiday Type table proves popular all year round.

See your MBTI Type holiday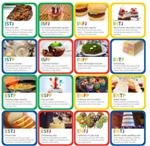 4. What's your MBTI Type bake?
To celebrate The Great British Bake Off and its many international spin-offs, we cooked up a fun Type table to share each 16 Types as tasty treat.

See your MBTI Type bake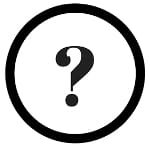 5. What bother with a questionnaire when working with MBTI Type?
Betsy Kendall, COO at OPP recently spoke to an MBTI® practitioner who asked: "Why do we need to ask our clients to complete the MBTI questionnaire?

This blog post explores that question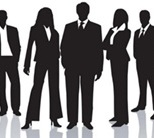 6. What's all this talk of ambiversion?
John Hackston, Head of R&D at OPP explores the concept of Ambiversion. Doesn't this idea conflict with the fundamentals of MBTI?

Read the post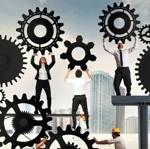 7. Top tips for increasing the impact of your team coaching
Five top tips based on experience as an OPP Consultant and the pressure for ROI and lasting change from team coaching investment.

Read the tips.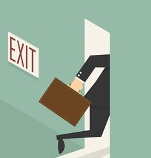 8. Five most common reasons for employees to resign
A survey by the Institute of Leadership & Management (ILM) revealed that 37% of employees plan handing in their notice in 2015. We've highlighted five primary motivations for employees to head for the exit.

View the motivations
9. Trends in global leadership
John Hackston, Head of R&D shines a light on trends in current and future challenges. What do our global leaders need and how can the MBTI framework help?
Read the post
10. Innovation is in everyone's DNA
For those unable to attend the MBTI User Conference, Damian Killen recorded a short video about how Type influences the ideas we're attracted to, how we respond throughout the innovation process and the innovation potential in everyone's DNA.

Watch the video





If you have an idea for a blog post next year, want to request something from us or want to share your favourite from this year, get in touch by leaving a comment below or via LinkedIn, Twitter and Facebook.