Talent management
Talent management
Driving organisational results by identifying
potential and harnessing talent

Having a robust talent management strategy is key to an organisation's success.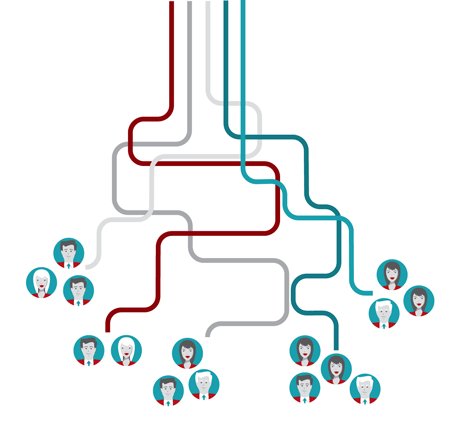 The Myers-Briggs Company Consultancy works with clients to integrate their talent management strategy into their people processes so that they can recruit and unlock their talent.
The success of an organisation depends on deploying talented people in the right roles now and in the future. We work with clients to help them identify, develop and retain talented people. While it can be easy to spot high performance, spotting potential can be more challenging; and the two are often confused. We help you establish objective processes for discovering and developing high potentials and succession planning. Once you have pinpointed talented individuals we provide the developmental support to help you engage them and enable them to realise their potential.

Defining success - We help you embed talent management within your organisational processes and ensure this is aligned with your business strategy. We work with you to define what 'potential' and talent looks like within your specific business context so there is no ambiguity. This definition helps us shape your talent identification to directly address your current concerns and future challenge.

Evaluating people - We use a range of evidence-based tools and techniques to objectively identify potential. We also conduct a talent audit. This involves looking beyond simple numbers to fully grasp the key strengths and development areas of your participants, their motivations and drivers. We can work with you to implement an internal evaluation process, or can provide an external viewpoint to support your talent decisions.

Growing capability - We provide a wide range of developmental support to your participants to nurture their potential, including individual coaching and feedback, skills development and leadership development. We help your high potential staff to become more self-aware in relation to behaviours and style and to align their career path to their own goals and aspirations. This helps to increase the engagement and retention of your key talented people.Talent management services offered.
Talent management strategy – we can advise you to implement and embed robust talent management processes within your company including the identification of high potentials, succession planning, and recruiting and developing talent.
Assessment centres – The Myers-Briggs Company offers a high-quality, bespoke design and delivery service, working with you to create an assessment centre to identify talent and high potential.
Coaching & 121 Feedback – our experienced coaches provide individual support to improve personal effectiveness and develop self-awareness.
Development centres - to assess potential, diagnose leadership styles and development needs and create individualised development plans. These can be designed bespoke to your needs or we can tailor existing exercises we have successfully used in the past.
Leadership development - developing leaders with the capabilities and commitment to drive future success.
| | |
| --- | --- |
| | Gucci wanted a way to identify and develop talent, and create greater inter-brand mobility for those individuals. A 360-degree feedback and coaching programme was created based on a bespoke competency framework that captured the essence of their various brands. |
| | MBTI helped succession planning within a huge and diverse organisation. Siemens' Management Development Centre (MDC), run in association with The Myers-Briggs Company, aims to identify future leaders, recognising the potential of functional and technical experts as well as those seeking Director level roles. |
Read more Consultancy case studies