Smarter Communication: a new solution from OPP
Smarter Communication: a new solution from OPP
Consultant-led workshop promotes personal development at all levels in an organisation
This week, OPP launches Smarter Communication, the first workshop from our new Smarter Development series which trains participants to deliver specific workshops in their business or organisation.
Designed by OPP consultants, Smarter Communication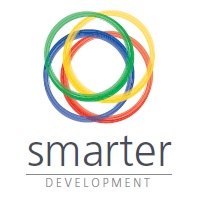 is a half-day workshop that is delivered by managers and facilitators within an organisation. They do not need to be MBTI qualified or have previous experience of the MBTI framework – OPP consultants provide full training and ongoing support.
The aim of Smarter Communication is to make Type concepts more accessible to more people so that communication is more effective.
Read about Smarter Communication and contact our consultants to find out more.